Teaching Spotlight: Douglas G. Carnahan
November 9, 2023 — Inner City Law Center is proud to make education a key element of our multi-faceted approach to ending homelessness. We have purposefully cultivated an environment of learning and are honored to have many experienced and skilled educators on our staff. This month, we're highlighting Special Counsel and educator Douglas G. Carnahan.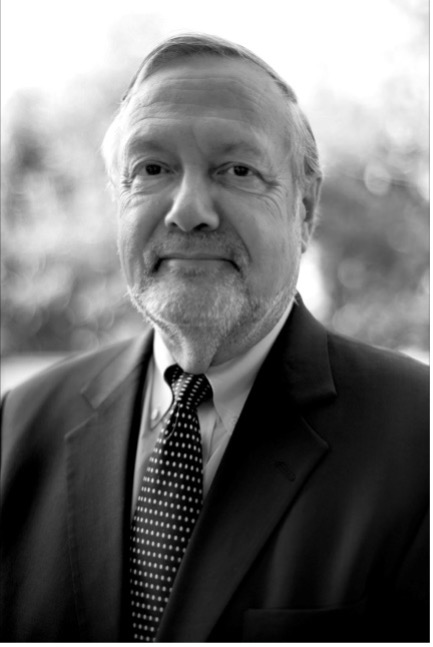 Douglas G. Carnahan, Special Counsel, Inner City Law Center
Lecturer and professor for various legal courses at schools and universities throughout Southern California for nearly 50 years.
Why do you teach?  "I have always found teaching to be a welcome addition to my professional development – the old cliché that you cannot really learn something until you have to teach it to others still rings true.
I have hoped to pass on to students not only substantive, theoretical, expertise, but also some of the practicalities of law practice and the ethical responsibilities that devolve onto lawyers and paralegals."
What is the best part of teaching?  "Every teacher recognizes that sometimes, in a given class, things will just click – the lights will go on over the heads of the students – some principle that they were uncertain about has become clear.  These are uplifting and inspiring moments – more for the teacher than the student.  Related to this can be spirited discussion – a class will "get rolling" on a topic, and students become energized along with the instructor.  Not every class ends with the feeling of "that was a good class," but it happens often enough to keep you going."
How do you use your area of expertise at ICLC in your teaching?  "Coming to ICLC has given me more perspective on the role of legal services organizations and on the particular problems facing lawyers representing underserved populations. One example of the effect on my teaching has been a better capability on my part, in courses on Real Property, to discuss the dynamics of the landlord-tenant relationship and the principles and practices that undergird unlawful detainer defense."
---
About Douglas
Before becoming a Managing Attorney, Doug Carnahan spent 29 years as a court commissioner, first with the South Bay Municipal Court (Torrance, LA County) and then with the Los Angeles County Superior Court. During his time on the bench, Doug handled calendars in general and limited civil, unlawful detainers, small claims, traffic, probate, and misdemeanor and felony criminal cases. He retired from the bench in 2013 and volunteered from 2014 to 2018 with Inner City before becoming the AffLit Team's director in 2018.
Before his time on the bench, Doug was a senior associate with the firm of Schell & Delamer in Los Angeles, practicing insurance defense litigation in state and federal courts. Before that he was an Assistant Clinical Professor of Law at USC, and has continued to teach over the years at various paralegal, undergraduate, and law school programs in southern California, including the paralegal programs of UCLA and El Camino, the law schools of Whittier, Loyola, the University of West Los Angeles, and UCLA, and in the department of Politics at Pomona College. Early in his legal career he was a sole general practitioner and then a partner in a small firm in Marina del Rey and Woodland Hills.
Doug has a J.D. from Hastings College of the Law (1975), a B.S. in Engineering from UCLA (1968) and an MPW (Master of Professional Writing) from USC (2008). He has authored many legal columns and articles, and several books. He is a veteran of the U.S. Army (1971-73).