Pro bono partnerships transform the outcome of our cases and the lives of our clients.
Pro bono attorneys, paralegals, and other legal professionals are heroes at Inner City Law Center.
We simply could not take on all of the cases that we do without the help of our dedicated pro bono partners.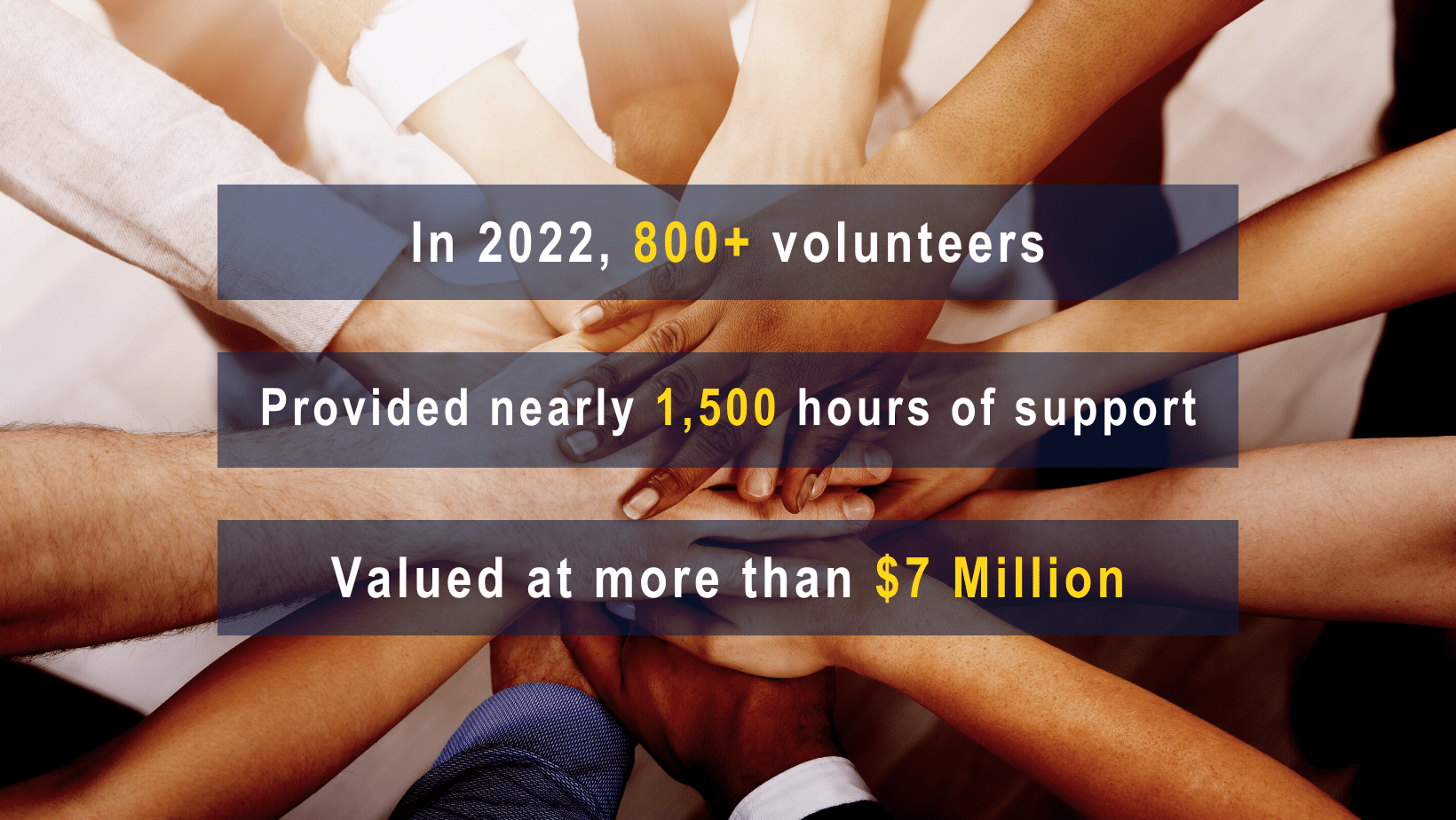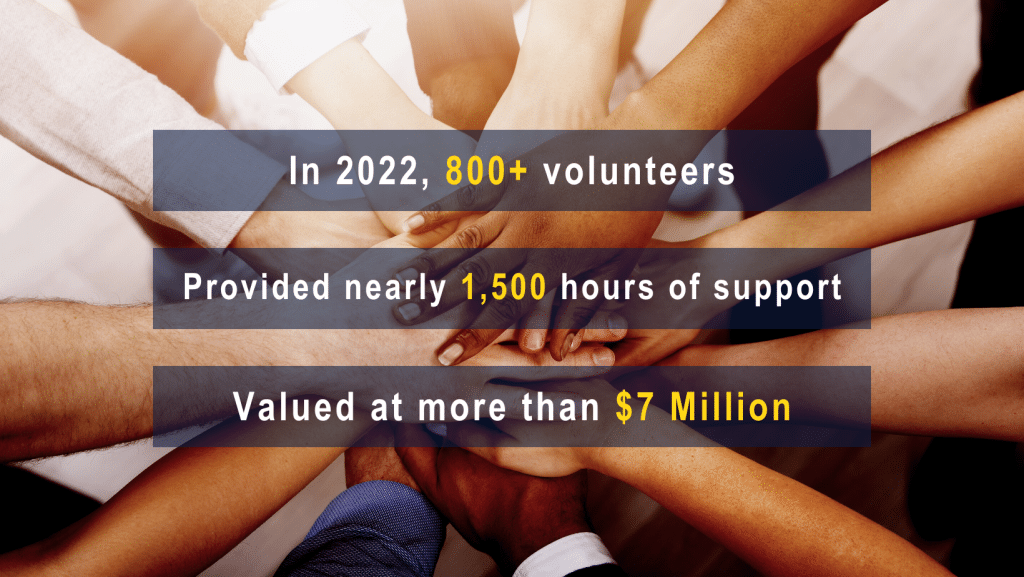 "I've seen our pro bono partners transform the outcome of a case and the lives of our clients. ICLC clients face many challenges in addition to the legal problems we have been asked to solve. They need the help of our pro bono attorneys now more than ever."
–Eric Quizhpi, Senior Paralegal, Housing Litigation Project
Our clients need your advocacy and support more than ever!
Pro bono attorneys and firms assist Inner City Law Center in six main project areas:
Eviction Defense
You can help keep the most vulnerable residents of Los Angeles in their homes and off of the streets. Pro bono attorneys help prevent homelessness by defending low-income tenants who are facing eviction from their home. Unlawful detainer (eviction) cases move on an expedited schedule and often include meaningful opportunities for discovery, motion-practice, settlement negotiations, and trial – all within a limited period of time.
Homeless Veterans Project
Los Angeles has more homeless veterans than any other city in America and this is your opportunity to give back to those who have served and protected our country. Pro bono attorneys represent homeless veterans in connection with their disability benefits claims with the Department of Veterans Affairs, to help obtain income support, health care, and other benefits that are rightfully due to them.
ICLC specializes in psychological trauma claims, especially Post Traumatic Stress Disorder (PTSD) arising from combat or Military Sexual Trauma (MST). VA benefits cases provide opportunities to work directly with our veterans in documenting their claims and assisting with letter briefs. In most cases, no litigation or hearings are involved so these matters are a good fit for transactional or litigation attorneys. Pro bono volunteers also assist our Homeless Veterans Project with upgrading of discharge statuses, clearing of tickets, and other legal barriers to veterans getting and staying housed.
Housing Litigation
Use your litigation skills to make a huge difference in the lives of low-income tenants living in in slum housing. ICLC is looking for attorneys and firms who are outraged by the slum conditions that plague our city's poorest and most vulnerable residents. Our housing litigation cases give you an opportunity to partner with ICLC to combat these conditions on a large scale. These are complex civil litigation matters, usually in state court. Attorneys work on all aspects of the housing litigation, including discovery, motion-practice, hearings, insurance coverage, settlement negotiations, and trial preparation.
Citation Clearing
You can help clients who are trying to find a way out of homelessness. It is common for individuals experiencing homelessness to receive quality-of-life citations for sleeping on the sidewalk, open containers, and jaywalking – things that are hard to avoid if you live on the streets. The resulting fines and fees often serve as obstacles to securing a pathway to safe and stable housing. Pro bono attorneys with ICLC represent individuals currently experiencing homelessness, handle briefings and hearings, and work to get the citations dismissed in the interests of justice.
Policy and Litigation Research and Advocacy
Fight for the rights you feel passionate about. Pro bono attorneys research issues relating to permanent supportive housing, housing litigation, tenants' rights, impact litigation, veterans' legal claims, and many other issues relevant to the people we serve.
Specialty Consultations
Your expertise can change someone's life. With fifty attorneys on staff, we have a lot of housing and homelessness knowledge in-house. But we don't know everything. We routinely need assistance from attorneys skilled in tax, bankruptcy, probate, employment, and trusts and estates law to provide advice, guidance, and representation to our clients.
We are looking for dedicated people like you!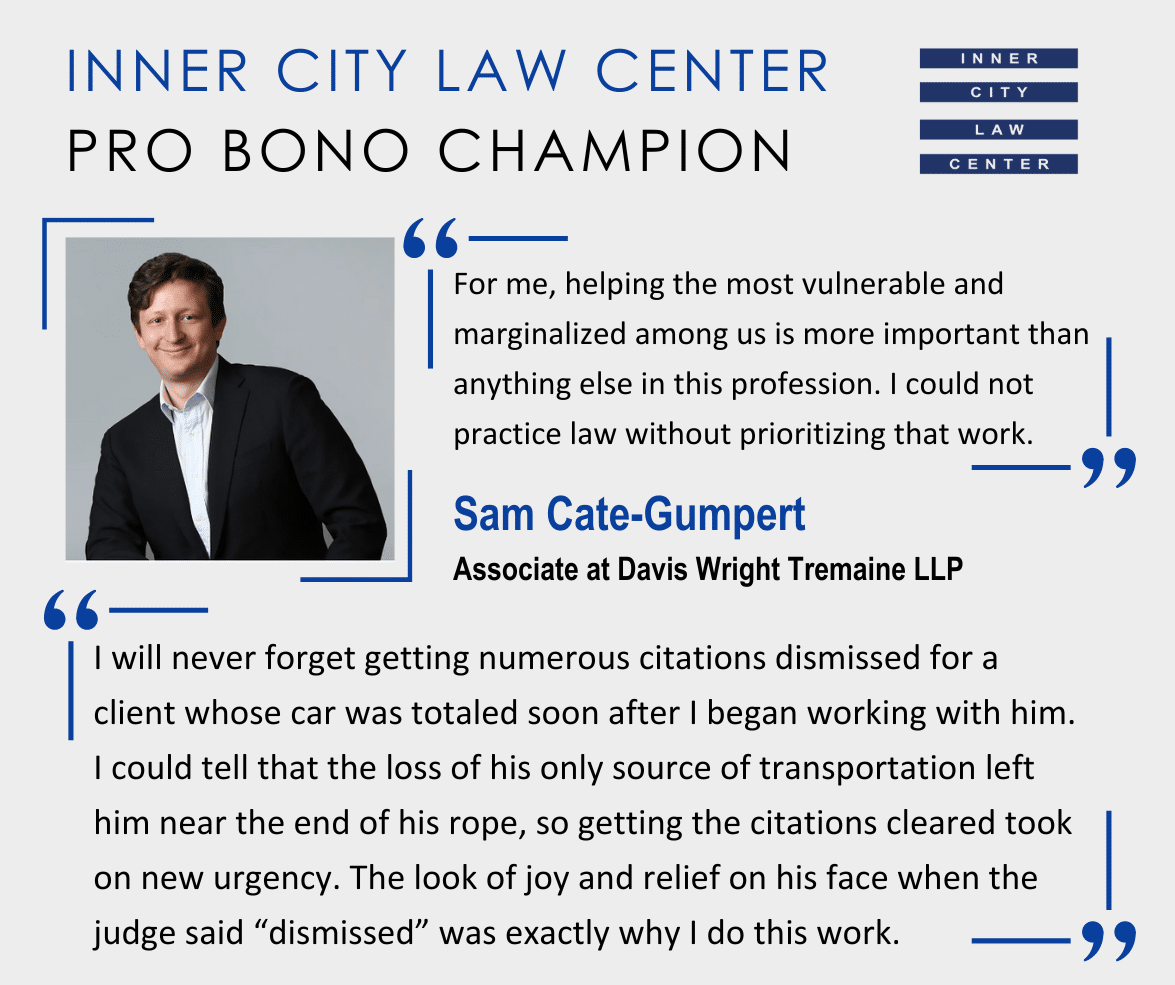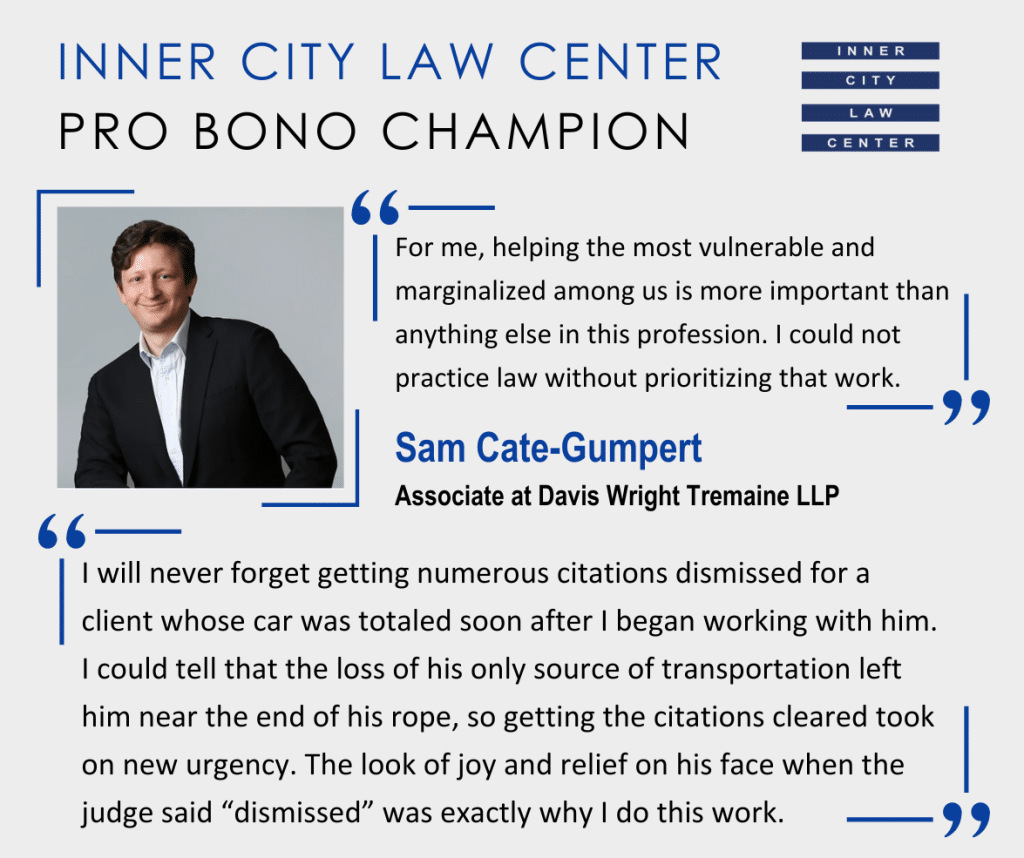 Are you a legal professional interested in helping to serve ICLC's clients?
We would love to work with you! Please complete the pro bono assistance application and we will reach out to you with available opportunities and next steps.
"When a pro bono attorney is irate about an injustice in their client's case, I get excited because I know we have a convert, someone who is going to fight so that their client can achieve the outcome they deserve."
–Jon Killoran, Directing Attorney, Homeless Veterans Project