Homeless Veterans Project
More Veterans experience homelessness in Los Angeles than anywhere else in the nation. Inner City Law Center's Homeless Veterans Project was one of just a few programs in the country to offer free legal services to homeless Veterans when it launched in 1998. Our attorneys work to obtain benefits for homeless Veterans who have disabilities as a result of their military service. We represent our clients throughout the entire benefits process, which can often last for years.
Inner City Law Center has developed special expertise in assisting female Veterans who are experiencing homelessness, including survivors of military sexual trauma. Our attorneys have represented Veterans who have served in Iraq and Afghanistan, Vietnam and Korea, and even World War II. The impact of systemic racism is evident within the ranks of Veterans who experience homelessness – 43.2% percent are people of color, compared with 18.4% of the general Veteran population.
Lawsuit Seeking Permanent Supportive Housing for Veterans
Fourteen individual veterans and the National Veterans Foundation are suing the Department of Veterans Affairs for its failure to provide permanent supportive housing to veterans on its campus in West Los Angeles. Inner City Law Center, our partners at Public Counsel and the law firms Brown, Goldstein & Levy and Robins Kaplan are representing the plaintiffs.  You can read the full complaint here.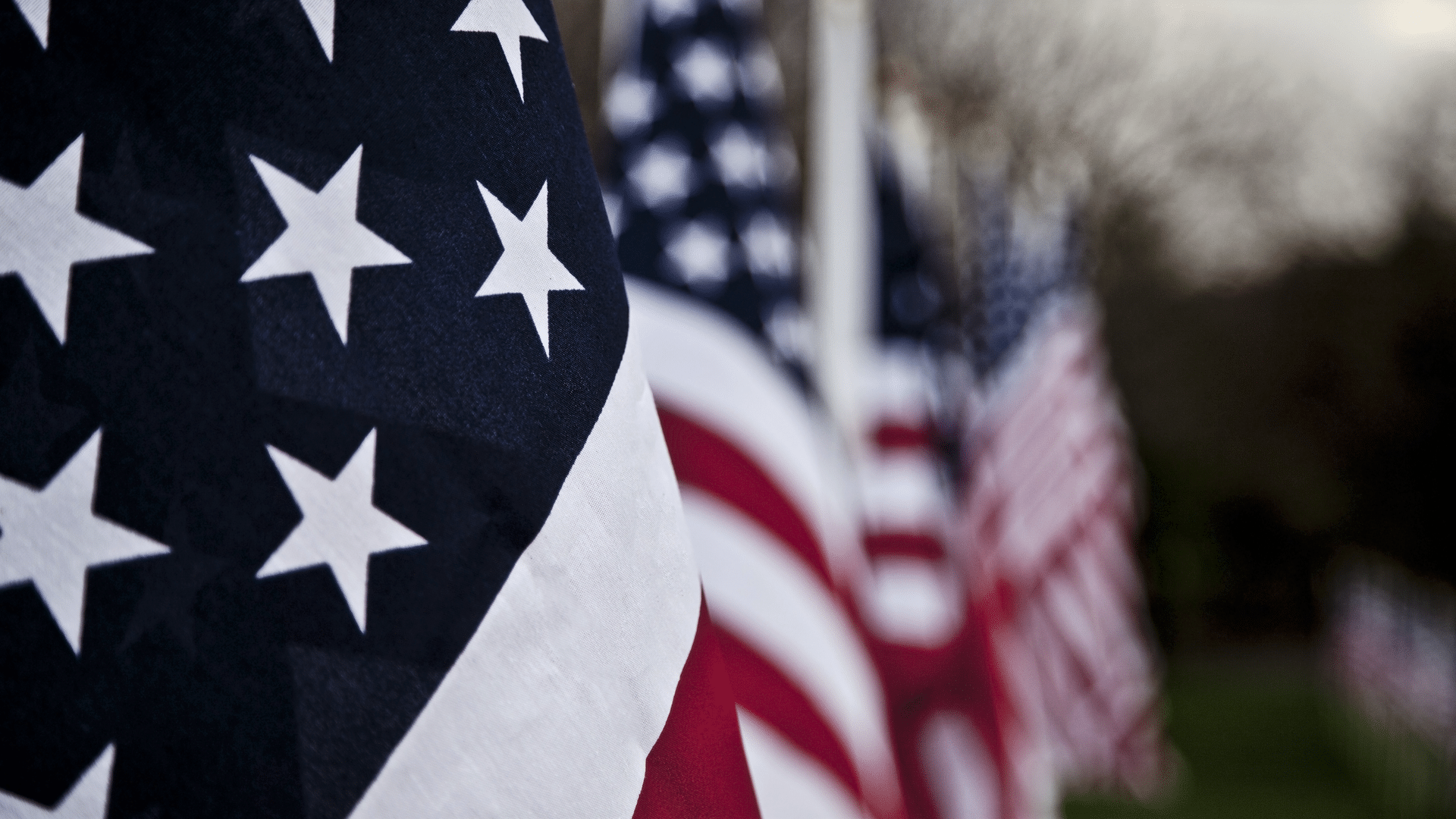 Get Help
Are you a Veteran who needs help with your VA benefits claim?
Are you a Veteran with a benefits claim that was wrongfully denied?
Each year, ICLC helps more than 500 Veterans to obtain income support, healthcare, and other benefits. Over the past four years, we have recovered more than $9.5 million in retroactive and other awards and $7.9 million in increased income through monthly benefits.
Serving Those Who Served
Veterans face the same shortage of affordable housing options and living wage jobs as all Americans, and these factors—combined with the increased likelihood that Veterans will exhibit symptoms of PTSD, substance abuse, or mental illness — can compound to put veterans at a greater risk of homelessness than the general population.

– National Alliance to End Homelessness (2015)
The shortage of legal services for poor and homeless Veterans is especially troubling because legal services are so essential for removing barriers to obtaining or retaining permanent housing, receiving essential healthcare, increasing income, and opening doors to employment. Based on the 2020 CHALENG Survey on Veteran Homelessness, 8 of the top 10 unmet needs for homeless veterans relate to the need for legal assistance.
Because VA regulations are complex and frequently changing, Veterans often need legal assistance to help them access the benefits they are entitled to for their service to our country. Without the support and advocacy of an attorney, Veterans who pursue their cases for VA benefits without representation are at a severe disadvantage.
Nationwide data show the likelihood of success with claims for Veterans Administration healthcare and other benefits increases dramatically when Veterans have legal representation. The VA's Board of Veterans Appeals Annual Report shows that veterans with attorney representation have a nearly 90% success rate, whereas without representation, Veterans' success rates drop to 30%. This is especially true for our clients – who often have cases involving PTSD, traumatic brain injury, and military sexual trauma.
Inner City Law Center provides legal assistance with navigating complex benefits systems, upgrading discharge status, expunging minor criminal records, and avoiding eviction. For every Veteran client we serve, ICLC staff works in close partnership with case managers and mental health providers at our partner organizations to ensure that our clients receive the holistic set of services that they need.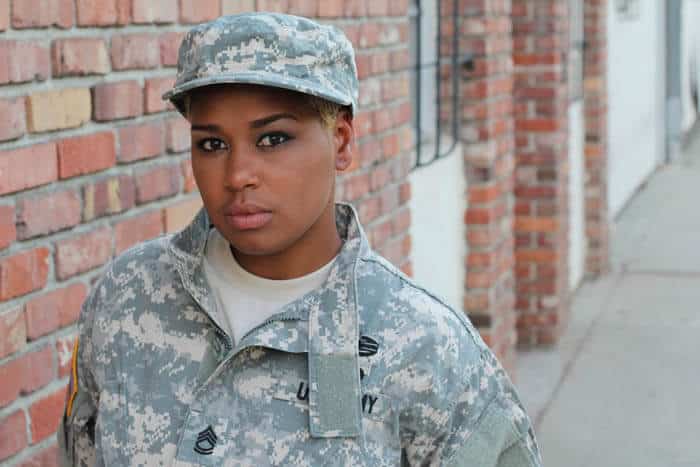 Helping Women Veterans
ICLC is the only legal services organization in the country that explicitly focuses on providing legal services to female Veterans experiencing homelessness.
ICLC is an expert in assisting female Veterans who are homeless, including survivors of military sexual trauma. As of April 2020, women comprise 17% of service members and about 10% of veterans. According to the 2019 Annual Homeless Assessment Report (AHAR) to Congress, 9% of the more than 37,000 Veterans experiencing homelessness in the country are women. Compared to the prior year, homelessness among women Veterans increased by 2%, while decreasing 3% for males.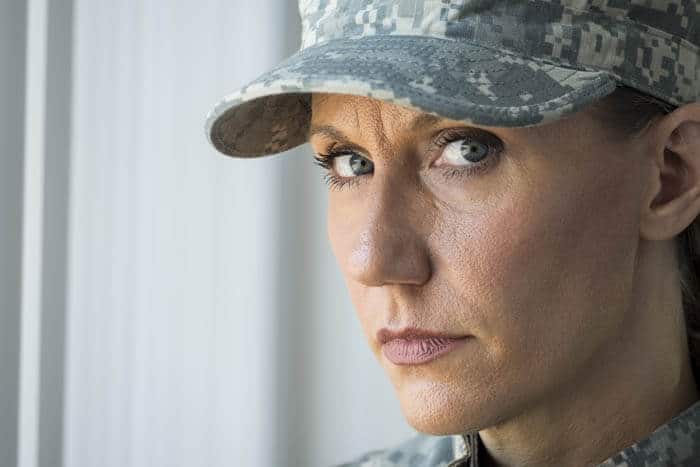 Many of the female Veterans we work with are diagnosed with PTSD due to sexual assaults endured while on active duty. This tragic fact is not surprising considering that studies by the Department of Defense have found that one in three female Veterans experience military sexual trauma.
While the VA has been slow to come to grips with the extent of the issue, ICLC and pro bono attorneys empower women Veterans to obtain the disability compensation that they have earned and deserve.
Meet Our Team
I've seen the health of my clients deteriorate when they don't have income or stable housing and it's my job to help them overcome the destabilizing effects of poverty and homelessness."
-Abbey Lent, Staff Attorney, Homeless Veterans Project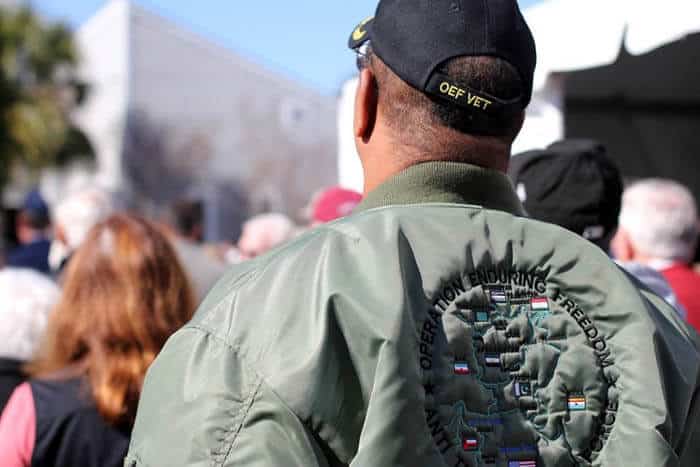 My lawyer took me through all the steps to help me… I didn't even realize this kind of help was available. For me to get a good lawyer and somebody who obviously cares, it was a blessing."
– Bill, Vietnam Veteran suffering from PTSD, after successfully winning his VA Benefits Disability case and avoiding eviction.