We are a nonprofit poverty-law firm located in the Skid Row neighborhood of Los Angeles. Inner City Law Center was founded on the fundamental principle that every person should be treated with dignity and respect. Daily our talented, diverse, and passionate staff fight to prevent and end homelessness.
For each of our clients, we ask, "What is the pathway to long-term stable housing?" Answering that question primarily leads to legal representation that directly addresses a housing challenge (e.g., defending an eviction or suing a slumlord) or that bolsters our client's financial situation and enables them to better afford housing (e.g., connecting a client with VA or Social Security benefits).
We are looking for extraordinary people to join our fight for housing and for justice.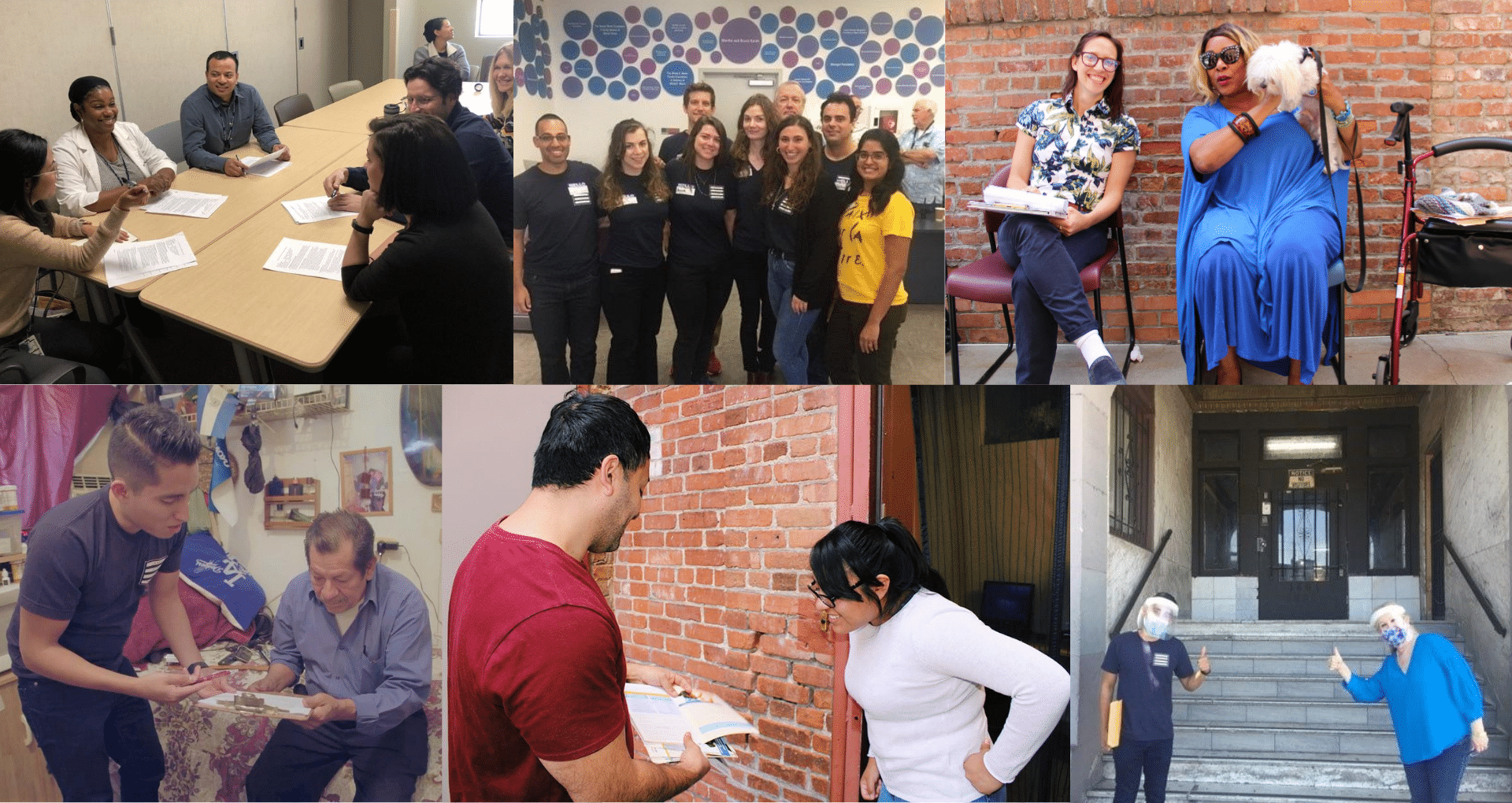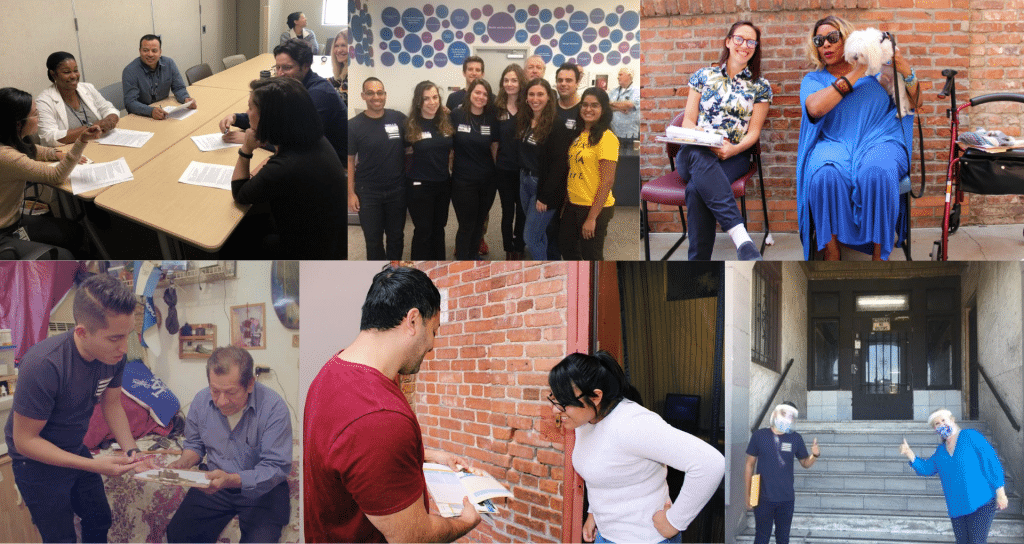 To recruit and retain excellent staff, we offer a compensation and benefits package that is very competitive with other public interest law firms. Our benefits include health insurance, a 401(k) plan (with an annual employer contribution of 5% of salary after one year with the organization), generous leave policies (including a winter holiday office closure with full pay), and a $2,000 per-person annual professional development budget.
Inner City Law Center is committed to having a diverse staff and an equitable and inclusive workplace. We seek to fully optimize and prioritize each employee's talents in order to provide our clients with quality representation and legal services.
To ensure we are recruiting high quality and dynamic staff, we value and promote diversity at ICLC. We promote diversity through hiring and strongly encourage applications from individuals of the BIPOC community, womxn, LGBTQIA+ individuals, people living with disabilities, people with lived experience related to housing instability, and other people whose backgrounds may contribute to helping us more effectively connect with and represent the clients and communities we serve.
To create a healthy and productive work environment, we value and focus on equity at ICLC. We support the success and advancement of all staff. We actively work to identify and eliminate barriers that prevent full participation across differences in culture and circumstance.
To represent our clients as effectively and creatively as possible, we value and support an inclusive workplace at ICLC. We prioritize a workplace where everyone is valued and respected for their differences and where all staff can bring their full authentic self to the work to reach their individual potential and help ICLC achieve our organizational goals.
Our commitment to diversity, equity, and inclusiveness makes us a more equipped and harmonious organization. By capitalizing on the strengths emanating from our differences, we are able to recruit talented and dynamic staff, maintain a healthy workplace, and serve our clients more effectively. 
Current Available Positions
We are looking for extraordinary people to help end homelessness in Los Angeles. If you would like to be considered for one of these positions, please follow the application instructions.
If you are interested in joining us, but none of the jobs here fit, please feel free to submit your resume and cover letter for future consideration to careers@innercitylaw.org.
For more opportunities, please visit our fellowship and internship page.
ICLC is an equal opportunity employer for all, regardless of race, religion, ancestry, national origin, sex, sexual orientation, gender identity, age, disability, marital status, or medical condition. All qualified applicants with criminal histories shall be considered in a manner consistent with the requirements of the Los Angeles Fair Chance Initiative for Hiring.
During the performance of a Contract with the City of Los Angeles, ICLC will provide equal benefits to employees with spouses and its employees with domestic partners.