Former L.A. Supervisor Sheila Kuehl and Troutman Pepper Law Firm Honored at Inner City Law Center's 23rd Annual Awards Luncheon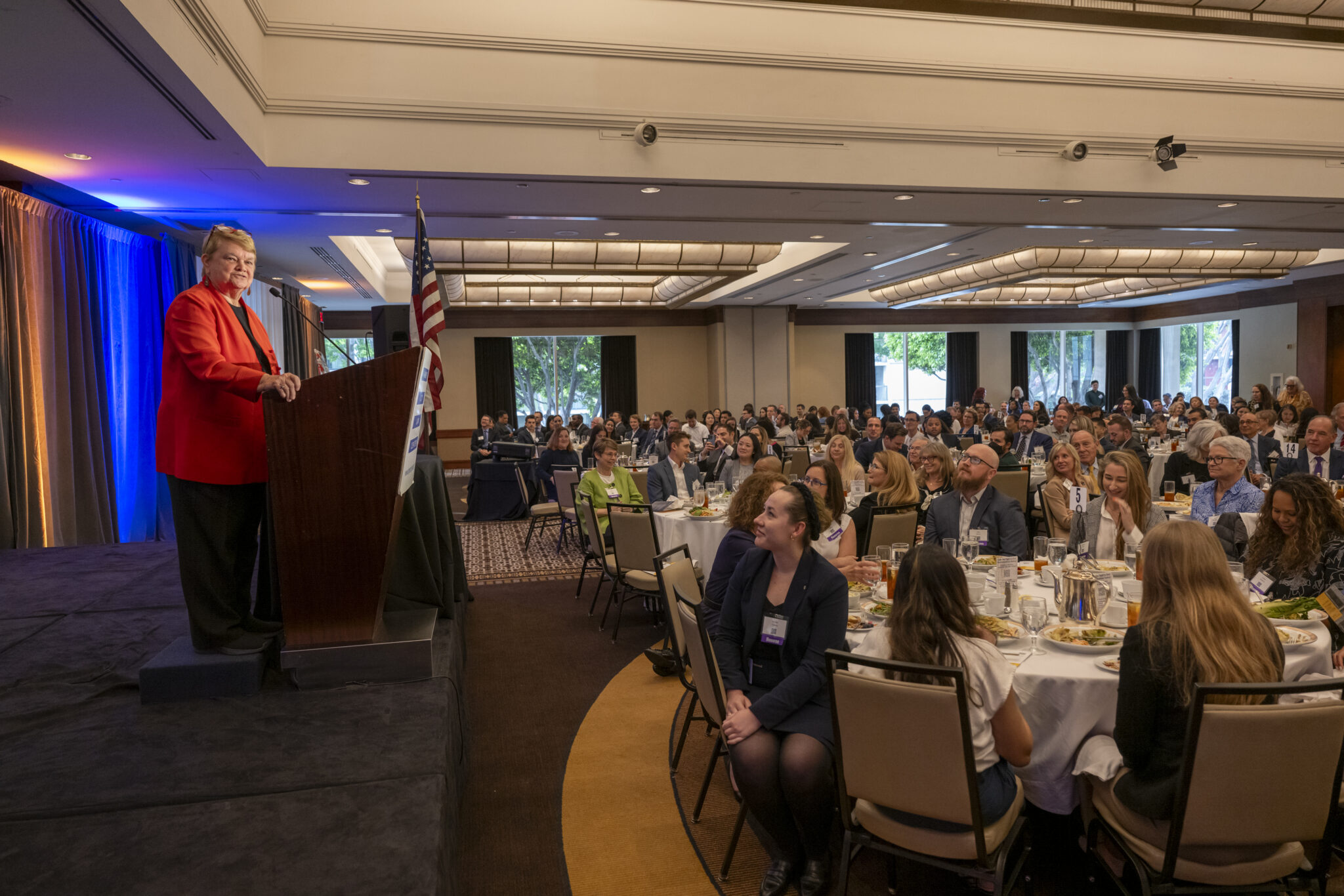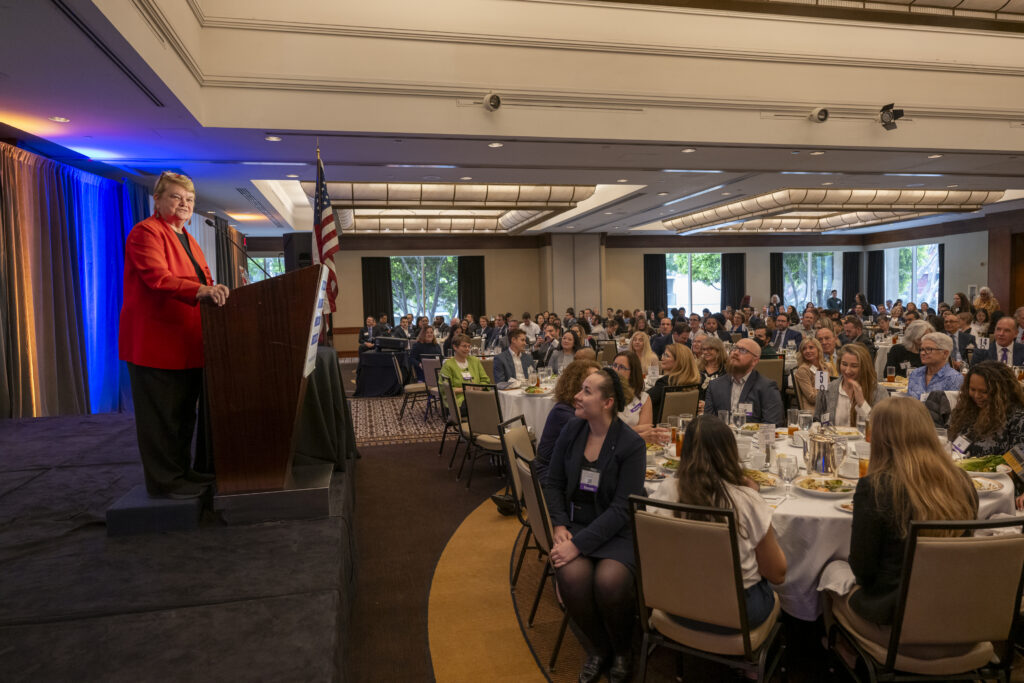 FOR IMMEDIATE RELEASE
The awards luncheon also featured remarks from Los Angeles Board Supervisor Lindsey Horvath, a special pre-recorded message from Mayor Karen Bass and personal stories from Inner City Law Center clients.
Los Angeles, CA (June 15, 2023) On June 14, more than 400 leaders from the Los Angeles legal, business, and civic communities gathered for Inner City Law Center's 23rd Annual Luncheon at the Omni Los Angeles Hotel to support Inner City Law Center's vital work in Skid Row and honor 2023 award recipients Sheila Kuehl and the Troutman Pepper law firm. More than $810,000 was raised to support Inner City Law Center's fight against homelessness in Los Angeles.
Los Angeles Mayor Karen Bass (via pre-recorded video) along with Los Angeles County Supervisor Lindsey Horvath, presented former Los Angeles County Supervisor and LBGTQ icon Sheila Kuehl with Inner City Law Center's 2023 Humanitarian Award in recognition of her career of trailblazing and advocacy for vulnerable communities.
Los Angeles Mayor Karen Bass said, "I am so excited that [Sheila Kuehl] is receiving this award today because it is something that is so well deserved. Sheila Kuehl has touched so many lives—one, through the area of public policy, and two, mentoring and encouraging people like myself…and also, let me thank Inner City Law Center for the work that you do every day, and especially the work you are doing right now to prevent people from falling into homelessness."
"[Sheila Kuehl's] work embodies what it means to put people at the center of the work…she has been in the trenches with people in their most difficult and challenging moments," said Los Angeles County Supervisor Lindsey Horvath. "Sometimes you just have to take a side, and take a stand, and Sheila Kuehl always stands on the side of the people who need help the most."
Each year, the Humanitarian Award is presented to an individual or entity who has demonstrated a remarkable commitment to the underprivileged men, women, and children of Los Angeles. Past recipients of the Humanitarian Award include violinist and MacArthur Genius Grant winner Vijay Gupta (2019) as well as former Los Angeles Mayor Antonio Villaraigosa (2002).
"…Inner City Law Center has led to the greatness of anything we've done for homeless people in this county…I know you. I know the heart and soul you put into the work you do," said retired Los Angeles Supervisor Sheila Kuehl in her acceptance speech. "So I want to thank you for the work you've done, I want to thank you even more for the work you're going to do, and that we're all going to do, because nothing is ever finished…and I thank you for this honor, because there is nothing better than to be praised by the praiseworthy."
At the luncheon, Inner City Law Center clients also shared moving stories of their struggles. Veteran and Inner City Law Center client Robert L. Smith said, "I was homeless for a while. I was legally blind, I couldn't walk…if Inner City Law Center hadn't been there, then honestly, you guys would be reading about me on the news."
Inner City Law Center also recognized Troutman Pepper's many hours of pro bono work to address the homeless crisis in Los Angeles by honoring the law firm with the 2023 Katharine Krause Award, which was presented by Inner City Law Center's Board President Kenneth Trujillo-Jamison.
Katharine Krause was a well-respected attorney, an early leader of the public interest law community, and an Inner City Law Center Board member. Each year, the Katharine Krause Award is presented to an individual or entity that has made notable contributions to our client communities.
###
About Inner City Law Center
Inner City Law Center is a nonprofit, poverty-law firm working to end the homelessness crisis by providing free legal services to the most vulnerable residents of Los Angeles. ICLC is the only legal aid organization with headquarters in Skid Row.
Inner City Law Center's staff of more than 130 (including 65 lawyers), together with hundreds of volunteers, fight for people facing eviction, struggling with landlord harassment, fighting to secure their veteran or disability benefits, or standing up to slum housing conditions.
###
Contact
Jacqueline Burbank, Communications Manager, Inner City Law Center
E: jburbank@innercitylaw.org P: (323) 208-1505