Skid Row Walking Tours are temporarily suspended. Please check back soon for updates to our schedule.
Skid Row Walking Tours
Join us for a Skid Row walking tour to learn more about our unique neighborhood and how you can become part of ICLC's work to end homelessness and slum housing. Most of these ninety-minute walking tours are guided by an ICLC staff member and a Skid Row resident.
The Neighborhood
Los Angeles is the homelessness capital of the United States and the 50-square-block neighborhood known as Skid Row is ground zero for this struggle. But Skid Row is also a diverse community with beauty and resilience. More Skid Row residents live in housing than on the streets. Skid Row is home to thriving businesses and nonprofits and provides several outstanding examples of permanent supportive housing – the ultimate solution to chronic homelessness.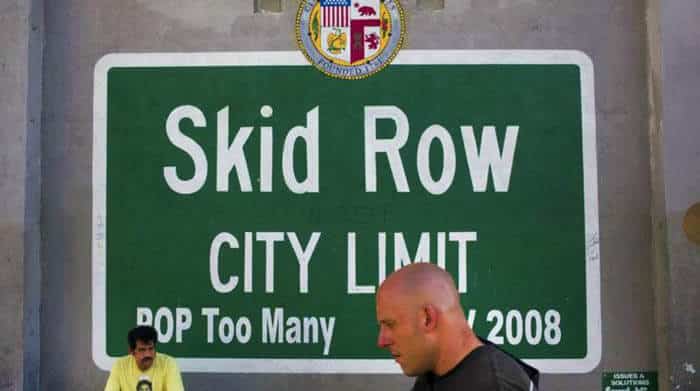 Walking Tour Sign Up
We host walking tours of the Skid Row neighborhood once a month. Tours start at ICLC's Skid Row office and begin promptly at 11:30 a.m. Please wear comfortable walking shoes. Sun protection is also recommended. Parking is available on Industrial Street or at the parking meters on Central Avenue.
For upcoming tour dates and to RSVP, visit ICLC's Homeful.LA, or contact Erin Thompson at ethompson@innercitylaw.org or call (213) 891-2880.